Welcome to 3M Dental Online Learning
Welcome to 3M Dental Interactive Learning. This website gives you immediate access to our multimedia training library where you can learn about new techniques and products.

Earn interactive CE credit by signing up for 3M Dental live webinars. Earn self-study CE credit by viewing the on-demand webinars.
Digital Workflow and Interdisciplinary Collaboration: A Perfect Way to Create New Smiles
Presenter: Dr. Donna Stenberg and Dr. Lois Duerst CE Credits: 1 CEU

Advancements in technologies and software can now help simplify workflows between specialists in the areas of alignment and restorative dentistry. In this CE webinar, please join both Dr. Donna Stenburg and Dr. Lois Duerst as they share their collaboration experience on treating mutual patients with clear tray aligners and composite restorations using digital treatment software. (enter class)
Episode: Digital Workflow Portal for Collaboration Between the GP and Orthodontist: A Great Way to Create New Smiles
From Series: 3M Dental Podcast Series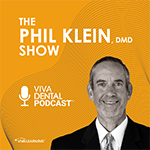 Series: 3M Dental
CE Credits: 0.5
Guest: Dr. Donna Stenberg and Dr. Lois Duerst
Release Date: 10/19/23